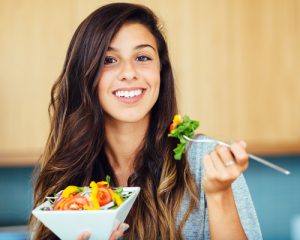 The Warrior Diet provides people who wish to lose weight another option when it comes to dieting and exercise. You may want to see the results of your actions immediately. But doing so will require that you do what is best to get the maximum results of your efforts. In following the Warrior Diet, you also need to know how to do it in the safest possible manner. Here are some useful tips to consider.
A main meal each day counts.
In the Warrior Diet, you only get to eat one main meal each day. You start it off with skipping breakfast, eat less than a meal during lunch just to help take care of cravings for food, and then eat your main meal at night. This type of diet is patterned from the daily diet of ancient warriors- skip eating the main breakfast but continue with some exercise, eat less during lunch, and eat a feast at night to enjoy the "kill" of the day.  This eating pattern is said to help shed those pounds.
Don't forget to rehydrate.
And because you eat only one main meal daily, you need to make sure that you drink more than 8 glasses in a day. Not only will it help you feel a bit full especially when you feel the sting of hunger, drinking enough water daily can also help ensure that your body functions continue running. It is also okay to boost the drinking water with some nutrients by adding some lemon slices, mint, cucumber or cinnamon into the water before drinking.
No to processed foods.
Ancient warriors did not have the luxury of eating processed food. That is also the reason why they do not have a serious problem with their weight or fitness. Processed foods contain sugar in high amounts and also contains preservatives, artificial flavors, and other chemicals that can be harmful to your health, not to mention makes you gain weight. In this diet, you only need to eat organic, natural, and whole food types. Anything that is processed should be avoided.