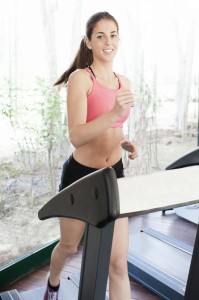 Exercising your way towards a healthy body is not easy for most people. There are times when they might take the short cut or even take a pass for a day even if they should be in the gym. Making exercise a habit takes discipline and motivation. It also helps if you can prevent cheating on yourself when you need to exercise. Here are some tips that will help you stick to your regular exercise regimen when you can.
Get an exercise buddy.
Having a friend as a regular exercise buddy can help you avoid cheating on your exercise routines. Just because you are in the gym does not necessarily mean that you are exercising. You might just be sitting around passing the time until you find the motivation to get into an exercise machine or pump some iron. But if you are with an exercise buddy who can hold you accountable for your actions and make sure that you are sticking to your exercise regimen, then you are less likely to just waste idle time in the gym.
Take an exercise class.
Sometimes, you find it hard sticking to an exercise regimen on your own or do not know if you have done enough for the day. Taking a class will help make things easier for you. You do not have to keep up with the number of reps lifting weights, time and distance ran or walked, or reaching performance goals. Just as long as you finished the timed class for the day, you know that you have done enough.
Keep an exercise journal.
Another way to help you stick to your exercise habit is to keep a journal of your exercise times. Once you become accustomed to the length of time you spend exercising every day, try to keep a log of your exercise times. This way, you can keep track and monitor the time you spend exercising and will know if you have done enough or need to add more time to your daily routine.