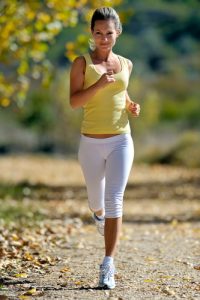 Losing weight can be quite a challenge for many people. While some may be quite motivated at the start, the feeling can sometimes fade away after a while and they are back to their old ways once again. There are some reasons why others are very successful in losing weight while others are not. Here are some valuable tips for people who wish to go on the path of fitness through healthy weight loss.
Know your goal.
Different people may have different reasons why they want to lose weight. That is also the reason why some succeed and some fail. The goals that you start out with can have an important effect on your weight loss program. Your goals should help motivate you and therefore should be reason enough why you need to do this day in and day out. Lofty goals or those that are far too ambitious won't work. Taking small steps are better as long as you try to stick to it.
Understand the root cause.
In order to effectively lose weight, one must learn the root cause. It is also important for people to know the reasons behind their weight gain. This will help them take the necessary steps to lose those excess pounds. If your weight gain is a result of too much eating, then you might need to go on a diet. If your unabated food consumption may be a result of too much stress, then you can consider working on your stress levels. Sometimes the reason for your weight gain may be your environment where you are tempted to eat more. By knowing the root cause, you may be able to develop the more effective steps to avoid gaining weight and even start losing them.
Learn patience, one small step at a time.
Losing weight effectively does not come immediately. Sure you might consider the aggressive approach to weight loss, but you also have to consider the risks involved. People may not be that motivated or the disciplined to take such drastic steps. The best way to lose weight is to do it one step at a time. Patience is the key so that you can eventually develop the habit of diet and exercise to lose weight.